Line 116:
Line 116:
 
 
 

<gallery>

 

<gallery>

−

Lawl X Roster with Natalia and Oggy.jpg|Roster

+

Lawl X Roster with and .jpg|Roster

 

</gallery>

 

</gallery>

 
 
---
Revision as of 05:14, 6 November 2020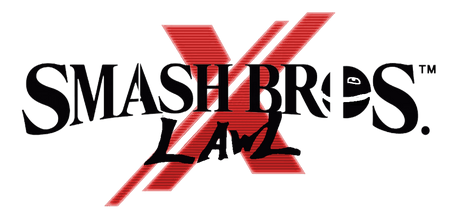 Smash Bros Lawl X is a SSBB spoofed/crossover version of Chincherrinas' Smash Bros Lawl series. It's made by Agito90/Syafiq Iqbal and it's one of the SBL Spin-off series. It combines all of characters from other Lawlers such as Chincherrinas, YTPguy17 and ARL.Three.
Gameplay
The gameplay is the same as SBL/SSBB.
Characters
Future Characters
Courage the Cowardly Dog
Kamiyama (Cromartie High School)
Alex Mercer (Prototype)
Ryo Saeba (City Hunter)
Jonesy Garcia (6teen)
Caillou
Char Aznable (Gundam)
Lord Dominator (Wander Over Yonder)
Ebony Way
Natalia Poklonskaya
Oggy (Oggy and the Cockroaches)
Satsuki (Ghost Stories)
Non-Playable
Assist Trophies
Jude [6teen]
Miyuki Takara [Lucky Star]
Peter [Family Guy]
Riley Freeman [The Boondocks]
Chiyo [Azumanga Daioh]
Demyx [Kingdom Hearts]
Stingy [Lazytown]
The Great and Powerful Trixie [My Little Pony:Friendship is Magic]
Abridged Tristan [Yu-Gi-Oh! Abridged]
Grunkle Stan [Gravity Falls]
Ross [Game Grumps]
Ricky Gervais
Pumkin [Pumkin World]
Ren [The Ren and Stimpy Show]
Thomas the Tank Engine [Thomas and Friends]
Retro Ric Flair [WWE]
Guy Who Move His Head [Dingo Pictures' Aladdin]
Johnny Sarhanis [Ton of Cash]
Thresher [Plumbers Don't Wear Ties]
Kyaty Pamyu Pamyu [PonPonPon]
Oney Cloud [Pointy Bits]
Oney Marge [Game Grumps Animated The Simpsons Hit and Run]
Monika [Doki Doki Literature Club]
Pein [Naruto]
Freddy Freaker [The Freak Phone]
Proto [Protegent Antivirus]
Anime Captain Falcon [F-Zero]
Sandy Cheeks [Spongebob Squarepants]
Grand Dad [Silva Gunner]
Axol [SMG4]
Mr. Nobody [Doom Patrol]
Bosses
Enemies
Heartless [Kingdom Hearts]
TBA
Narrators
Confirmed Announcers
Vinesauce Vinny [Vinesauce]
The DK Rap [The Donkey Kong Rap]
Alan Tudyk [Real Life]
Unconfirmed Announcers
Markiplier [Youtube]
Jacksepticeye [Youtube]
TBA
Gallery
See Also
Community content is available under
CC-BY-SA
unless otherwise noted.