Rose Sheedy is a cutests girl member of the Kate's Team.
Name:Rose Sheedy
Age:17
Gender: Female Occupation(s): Student,Bounty hunter,Grace member(Leader)(Alternate Future)
Abilities: Dead girl,Cute Kitty rage
Relatives: Unknown father,Unknown Mother Unknown Younger Siblings
Allies: Kate,Claire,Rachel,Lula,Agito(Lover),Ben (Crush),more...
First Appearance: Farewell, Girls (Red Garden)
Theme:
Personality
Edit

A shy girl who won a place in the school by academic scholarship. She takes care of two younger siblings while her mother is hospitalized. Unfortunately for her friends, Rose used to lack the courage to fight and ended up only being a bother; however, after Rachel is almost killed because of her cowardice, Rose realizes that to save herself and her friends she must fight no matter how painful it may be for her. At the end of episode 18 she realises that she must live her life as best she can and not worry about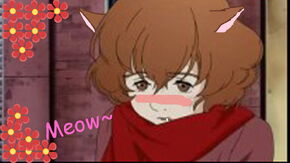 what will become of her. Her father had walked out on her shortly before her mother got sick, and her friend Sarah helps her find him, and he becomes a part of the family again, which made Rose happy because she would soon disappear from their lives; that someone would be able to take care of her siblings and mother in her absence. In Alternate Series (Reboot), her true secret become a half-Human and Half-Cat.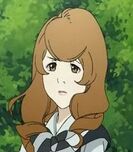 In Alternate Realty (future) in the OVA, she acts much like Kate does, becoming a perfectionist student, and the leader of Grace, with Jessica and Paula's reincarnations, and had even stated that "she wanted to be cool this time", suggesting that they move from place to place living new lives each time.
In Crows and Butterflies, She was Getting strong and still shy. When her friends have own theirs boyfriends. She didn't had one.
In Ben 10: Voltex unknown Episode will appears soon.
Appearances
Edit
Relationships
Edit