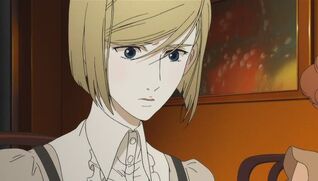 Kate Ashley
is the Protagonist of Red Garden.
Name:Kate Ashley
Age:17
Gender: Female
Occupation(s): Student,Bounty hunter,Grace member
Abilities: Dead girl
Relatives: Emma Ashley (older sister),Ikki (Lover/Future Husband),Liz Minami (Future Daughter)
Allies: Claire,Rachel,Rose,Lula,Sam (BFF),more...
First Appearance: Farewell, Girls (Red Garden)
Theme:OneRepublic - Secrets
Personality
Edit

From an affluent family, Kate struggles to maintain her position as a member of "Grace", an elite group of girls tasked with enforcing rules and policing the student body. Of the four girls she had been the closest to Lise, and is the one who suffered most because of her friend's death. She starts to date Hervé, who is a friend of her sister's boyfriend, oblivious to his true intentions until he tells her in episode 16 that he is actually a part of the Delor Clan and their enemy. Kate is extremely serious, and viewed as 'boring' by most people, something she admits. She cares deeply about her friends, and despises Herve because of what he had done to her, Lise, and Emma. She is the first to develop her abilities in the group I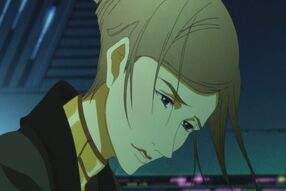 n Alternate Realty (future) in the OVA, she is much quieter, but still her usual self; due to her memories being erased, she has no recollection of Lise or Herve, and thus, she does not make the comparison in their reincarnations appearances. She creates the theme song for the 'Dead Girls' group.
In Crows and Butterflies, She secretly speaks Japanese and hate been Rape.
Appearance
Edit
Alternate Reality version
Relationships
Edit
Love Interests
Edit